Resources
COVID Concerns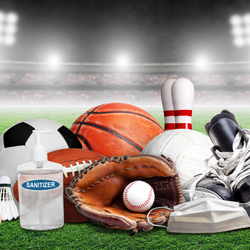 This general informational resource, created by the Aspen Institute with the support of medical experts, is designed to help people of all ages assess risk in a variety of common sport and recreational activities. PDF. Created 5.19.2020

By Mark Fisher MD, FAAPMR Director, Adaptive Sports Medicine Clinic Division of Pediatric Rehabilitation, Children's Mercy Hospital – Kansas City Assistant Professor of Pediatrics | UMKC School of Medicine Post . PDF

By Jonathan Finnoff, DO, FACSM, FAMSSM, USOPC Chief Medical Officer, United States Olympic & Paralympic Committee. PDF. May 7, 2020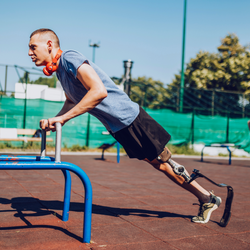 General Athlete Information
PowerPoint presentation at ASGKC Roundtable by Mark Fisher MD, FAAPMRDirector, Adaptive Sports Medicine Clinic Division of Pediatric Rehabilitation, Children's Mercy Hospital – Kansas City Assistant Professor of Pediatrics | UMKC School of Medicine Post . PDF

Active Cities Kansas City page. Kansas City is the perfect place for all your adaptive sports needs. Whether you are looking for clubs, leagues, or just locations to play some pickup games, Kansas City is sure to have it. Make sure to check out the map and icons on their page to find locations near you.
Transportation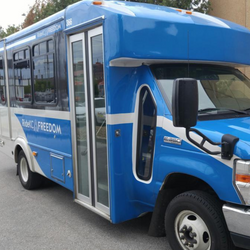 If you are an older adult, person with a disability or person of low-income services may be available to you. Paratransit is available to those who meet certain qualifications.

ADA Complementary Paratransit - Americans with Disabilities Act (ADA) paratransit services are available to anyone with a documented disability no matter where the individual lives. The service is available within ¾ mile of any local bus route offered by IndeBus in Independence, MO. When applying for these services be sure to complete the entire application, including the section on documenting a disability.

Comparable Paratransit

The Americans with Disabilities Act requires that all public bus systems provide "comparable paratransit" service for persons who cannot independently use the bus service. Comparable paratransit service is a door-to-door service provided by vans or sedans in The Metro ADA service area. Generally, this service area extends three quarters of a mile on each side of regular bus route service. Comparable paratransit service is available during regular Metro service hours. To take advantage of this service, the visitor must be certified as ADA eligible. Agencies providing ADA comparable paratransit service in the metro area are
Freedom (primarily Kansas City, Mo.): 816-346-0810
Dial-A-Ride (Kansas City, Kan.): 913-573-8351
Dial-A-Ride (Independence, Mo.): 816-325-7399
Wheelchair Accessible Taxi Services
Yellow Cab - Kansas City, wheelchair accessible vehicles available: 816-512-8020
10/10 Taxi - Kansas City, wheelchair accessible vehicles available: (913) 647-0010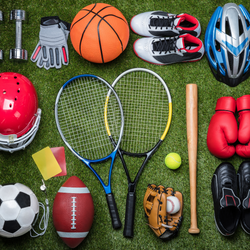 Equipment
Our mission is to serve people with physical disabilities through sport and fitness with meaningful grants.