Alphapointe
Young people need diversity in relationships. They also need to relate to youth with similar circumstances. Working with kids, families, and educators, we have learned that socialization at school can be very difficult for kids with vision loss. Many of these young people are the only youth with vision loss at their school. It can be very difficult to find peers to identify with the visual challenges of life. Alphapointe provides kids with vision loss the opportunity to make new friends, create lifelong relationships, discover who they are, and achieve their full potential. We do this through five very unique designed programs; EYE Program, Adventure Day Camp, Adventure Overnight Camp, Technology Camp, Student Transition Employment Program, and College Preparatory Program.
We offer training in all skills for blindness and low vision. Programs are catered to your individual needs and scheduling is flexible. Services are available in both small group and individual classes. Our multidisciplinary team will work to help you be independent and ready to return to work.
When corrective lenses and surgery are no longer effective, our low vision services helps patients deal with the emotional aspects of vision loss and live more productive lives with the vision they have. Typically, patients have previously seen a doctor for vision correction, but due to increased vision loss, it is no longer effective. Medicare and most third party insurance companies pay for most of the cost of low vision services. We evaluate a patient's functional vision and assess and prescribe optical devices to maximize the patient's vision so they can perform daily living activities and work tasks. Optical devices may include: bioptics, telescopes, prism readers, varying magnification options and much more.
Community Engagement Program:
Woodturning and Creative arts classes are usually held the fourth Saturday of each month.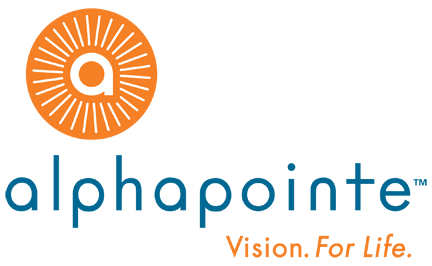 ---
CONTACT US
7501 Prospect Kansas City, MO 64132
Phone: 816-421-5848
Jake McLaughlin Manager, Youth Services
jmclaughlin@alphapointe.org
Direct phone: 816-237-2059
---
Calendar of Events!