Accessible Sports Facilities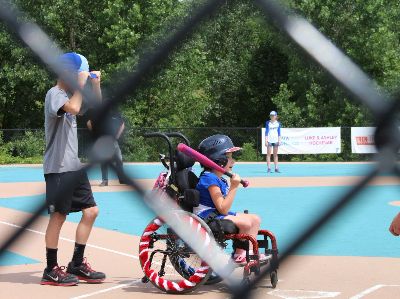 "Whenever any barrier stands between you and the full rights and dignity of citizenship, we must work to remove it, in the name of simple decency and justice. The promise of the ADA...has enabled people with disabilities to enjoy much greater access to a wide range of affordable travel, recreational opportunities and life-enriching services." 
- President George W. Bush, New Freedom Initiative, February 1, 2001
The Americans with Disabilities Act (ADA) is a comprehensive civil rights law that prohibits discrimination on the basis of disability. The ADA requires that newly constructed and altered state and local government facilities, places of public accommodation, and commercial facilities be readily accessible to, and usable by, individuals with disabilities. The ADA Accessibility Guidelines (ADAAG) is the standard applied to buildings and facilities. Recreational facilities, including sports facilities, are among the facilities required to comply with the ADA. Other provisions contained in ADAAG address elements commonly found within a sports facility, such as accessible vehicle parking spaces, exterior accessible routes, doors, assembly sections, and toilet and bathing facilities. ADAAG addresses only the built environment (structures and grounds). The guidelines do not address operational issues.