Smithville Parks and Recreation
Mission: Parks & Recreation helps Smithville THRIVE by providing safe recreational and leisure opportunities to its citizens; enhancing ALL interest and behavior and providing the benefits of recreation and leisure such as: Fun, Sense of Community, Healthy Lifestyle, and Leadership.
Vision: Parks & Recreation helps Smithville THRIVE to give back to the community by providing safe, affordable and inclusive recreation and leisure opportunities, within the proximity of Smithville's natural beauty.
Overview:  Twenty minutes north of downtown Kansas City is the hidden gem of Smithville, Missouri. A 7,000+ acre recreational lake, Smithville is a town filled with charm and bustling with activity.  With beautifully maintained parks, walking trails and swimming beaches, Smithville is a prime location for families to work and play.
Programs:  Smithville Parks and Recreations offers an array of youth and adult recreational programs and activities that is open to all. Contact Matthew Denton, Recreation and Marketing Manager to inquire about adaptive/accessible sporting opportunities.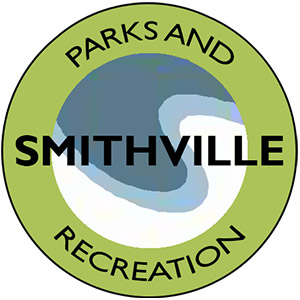 CONTACT US
107 W. Main St., Smithville, MO 64089
Phone:816-532-8130
City website: www.smithvillemo.org
For Recreation and Activities: https://teamsideline.com/sites/Smithvillemo/home
Matthew Denton: mdenton@smithvillmo.org