Health Forward Foundation Grant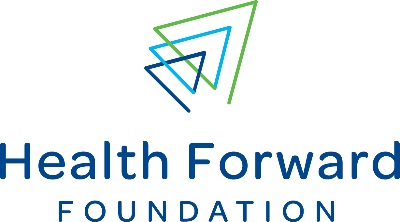 In June 2018, the Health Forward Foundation (Health Forward) awarded Healthy Communities grants totaling $3M to 27 nonprofit organizations. Through these grants, the Foundation supported environments and policies that promote equitable opportunities for healthy eating, active living, and tobacco use prevention.
The Whole Person was awarded the first of three consecutive Healthy Communities grants in 2018 to support the creation and development of the Accessible Sports of Greater Kansas City (AS-GKC) collaboration and three-year Accessible Sports Action Plan. In 2022, The Whole Person received an "Applicant Defined Grant" from the Health Forward Foundation; it included funds for AS-GKC.
"We are proud to partner with organizations that ensure everyone has an opportunity for better health. Supporting this work is one of the best ways to make sure healthy habits become the norm," said Bridget McCandless, M.D., President/CEO (former). "Funding for healthy communities promotes access to healthy foods and safe environments for physical activity, as well as the reduction of tobacco exposure. The overall goal of healthy communities is to create community environments that can reinforce healthy choices."