Educate the Educators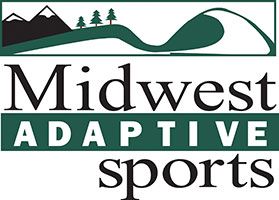 The Educate the Educators program will Increase awareness and skills of individuals and communities through culturally relevant education and is a project component of The Whole Person's Healthy Communities Grant from the Health Forward Foundation.
Educate the Educators is currently offered by sub-grantee Midwest Adaptive Sport (MAS) in collaboration with The Whole Person. The objective of the program is to show middle and high school Physical Education teachers how they can develop strategies for increased knowledge, awareness, and inclusion of all students with and without disabilities. The program also provides information about sports programs and accessible venues for students with disabilities in the metropolitan area. Two school districts in the Greater Kansas City metropolitan area – Independence, Missouri and Kansas City, Kansas – have requested the program.
Educate the Educators provides culturally relevant education to each school's Physical Education teachers and students by first introducing students to an athlete with disabilities who tells his or her personal story. Sports wheelchairs (14 currently available) are provided for part of the class so students with and without disabilities may play wheelchair basketball while the other students are blindfolded and guided through a game of "goal ball." Then students switch sports. A few students are asked to experience what it is like to use a wheelchair during their lunch period.
A pre- and post-survey assesses teacher and student learning. The surveys ask teachers and students to identify adaptive sports, barriers faced by people with disabilities, and the benefits of participating in adaptive sports. They are also asked to describe basic wheelchair propulsion and rate their overall satisfaction with the program. Success is defined by evidence of learning and 80% positive ratings.
Midwest Adaptive Sports facilitators and the The Whole Person's Recreation Outreach Coordinator present the workshops and administer surveys.