Achilles International Kansas City Chapter
The Kansas City chapter of Achilles International transforms the lives of people with disabilities through athletic programs and social connection. Since 1983, Achilles International has empowered over 150,000 athletes of all ages and ability levels to participate in endurance events around the globe. Achilles International helps athletes with all types of disabilities to participate in mainstream road races.
Whether your goal is to race a mile for the first time ever, go for a weekly walk or ride in the park with a new community of friends or to reach the podium at the Abbott World Marathon Majors, Achilles wants you to help you succeed and experience the joys of achievement.
We welcome people of all ages living with a disability, including but not limited to those who live with:
Blindness or low vision
Deafness or hard of hearing
Cognitive, developmental and intellectual disabilities
Limb difference
Multiple sclerosis
Cerebral palsy
Spinal cord injuries
Traumatic brain injuries
We also serve and welcome military veterans.
What are the qualifications to join?
Achilles membership is free of charge.
Achilles Athletes are athletes with any type of disabling condition or disability.
Athletes and Volunteer Guides must be 18+ years of age.
Achilles Athletes must be able to self-propel to the finish line.
How does Achilles International work?
We match Athletes with varying abilities with Volunteer runners to train together
Achilles does the behind-the-scenes work so that all our Athletes have to do is train, race, and cross the finish line
How do I join?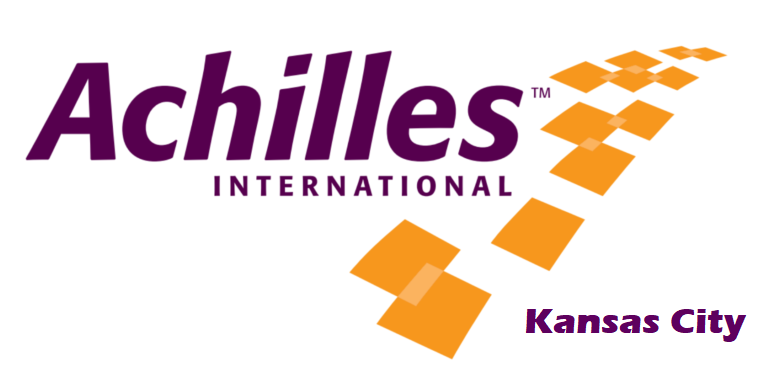 CONTACT US
Website: www.achillesinternational.org
Achilles Kansas City — Achilles International
Email: achilles.kansascity@gmail.com
Phone: 620-794-8099