Achilles International Kansas City Chapter
We are excited to announce that Kansas City is starting an Achilles International Chapter in Spring 2021. Achilles International helps Athletes with all types of disabilities to participate in mainstream road races.
What are the qualifications to join?
Achilles membership is free of charge
Achilles Athletes are athletes with any type of disabling condition or disability.
Athletes and Volunteer Guides must be 18+ years of age
Achilles Athletes must be able to self-propel to the finish line
How does Achilles International work?
We match Athletes with varying abilities with Volunteer runners to train together
The Achilles workout season is from March to October. We will not be having our Tuesday practice at 6:3pm from November 2021 to March 2022. Check back on this page for our 2022 season start date.
Achilles does the behind-the-scenes work so that all our Athletes have to do is train, race, and cross the finish line
We target Kansas City races (such as Gobbler Grind)
How do I join?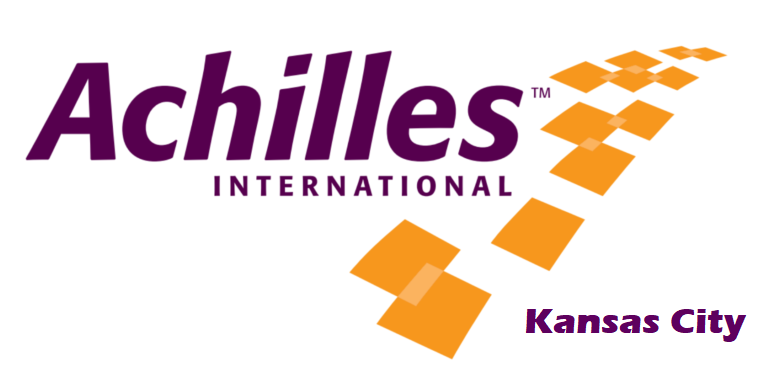 CONTACT US
Website: www.achillesinternational.org
Email: achilles.kansascity@gmail.com
Phone: 620-794-8099