Kansas Department of Wildlife and Parks
Our mission is to protect and manage Kansas' natural resources and promote the wise use and enjoyment of those resources by all.
The Kansas Department of Wildlife and Parks (KDWP) manages 28 state parks, more than 100 wildlife areas, and more than 90 reservoirs and lakes across the Sunflower State.
Camping
Whether you're visiting for the day or for a long holiday weekend, Kansas State Parks staff want you and your family to have a comfortable and enjoyable stay.
Many Kansas State Parks offer wheelchair accessible cabins and fishing docks. Select trails are open to motorized wheelchair use. And select waters are currently being equipped with kayak launches that will allow kayak users to safely load/unload into their kayak, making watersports accessible to all.
NOTE: All Kansas State Parks, except for Sand Hills State Park, are ADA-compliant.
Hunting
Each year, as part of Kansas' Special Hunts program, hunters are given prized access to lands not normally hunted. Hunts are offered nearly year-round and are specifically designed for youth, those hunting with a mentor, hunters with disabilities, and the public.
Hunters must apply to participate. See ksoutdoors.com for details.
In addition to accessible camping and hunting, KDWP also offers:
Fishing
Fishing is a fun and safe outdoor activity that can be enjoyed by all. To ensure your fishing experience is a successful one, KDWP has ensured that many of its boating and fishing docks are constructed in a way that's accommodating to those in wheelchairs, and more are being constructed every year.
Whether hunting or fishing, KDWP also offers several specialty permits, ranging from "Hunt From a Vehicle" to "Disability Assistance," which allows another to reel in a fish for you.
Track Chairs
Through KDWP's Adaptive Sportsmen of Kansas (ASK) program, sportsmen with disabilities can reserve electronic, all-terrain track chairs for use at pre-approved outdoor events and other conservation-based activities, as determined by KDWP.
Chairs are available on a first-come, first-served basis.
There is NO FEE to use a chair
Chairs are controlled with a joy stick located on the right armrest
Each chair is equipped with a four-point harness, gun mount, and fishing rod holder
Operators will be given a safety training prior to use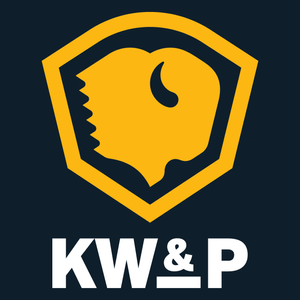 ---
Contact us
For information on Kansas' state parks, wildlife areas, and reservoirs, visit ksoutdoors.com.
For more information on seasons for hunters with disabilities, disability permits, and special hunts, contact our Pratt Operations Office.
Pratt Operations Office
512 SE 25th Ave., Pratt, KS 67124
(620) 672-5911
KDWPT.kdwptinfo@KS.GOV
Track Chair Contact
Mike Miller, Asst. Secretary of Fisheries, Wildlife and Boating
(620) 672-0765
mike.miller@ks.gov
This month does not have any events.