Missouri Department of Conservation
Our Mission is to protect and manage the fish, forest, and wildlife resources of the state; to facilitate and provide opportunity for all citizens to use, enjoy, and learn about these resources.
Within the Kansas City metro, we operate the Anita B. Gorman Conservation Discovery Center and Burr Oak Woods Nature Centers which provide free nature exhibits, school programs and free public programs on a wide variety of nature programming, including natural history of native plants and animals and outdoor skills such as archery, hunter education and fishing. Both have paved and natural surface trails, picnic tables and restrooms.
Our Lake City, and Parma Woods Shooting Range and Outdoor Education Centers provide safe, low cost shooting ranges for public use as well as free classes on safe firearm use and maintenance, entry level how-to hunt and hunter education.
James A. Reed, Guy B. Park, Platte Falls and Cooley Lake Conservation Areas are all managed by the Department and have a variety of wildlife viewing and hunting opportunities. Each site is different with some having wheelchair accessible archery ranges and fishing opportunities. There are a variety of managed hunt opportunities within the metro including hunts specifically for those with disabilities. Do you permanently rely on a wheelchair? You are guaranteed a spot in one of two area managed hunts, if a written request is mailed in by July 31 each year.  Details can be found in our Fall Deer and Turkey Regulations and Information booklet. The 2021 information can be found here.
Organizations working with individuals who have mobility issues can also borrow a set of track chairs for any nature related activities. Whether bird watching, hunting, or fishing, these chairs will take users almost anywhere.
Need to use a motorized scooter or other motorized mobility device on a conservation area? Simply submit a Special Use Permit Application to the area manager. Info can be found at: Special Use Permits | Missouri Department of Conservation (mo.gov)
Additional accessibility information can be found here: Accessibility Information | Missouri Department of Conservation (mo.gov)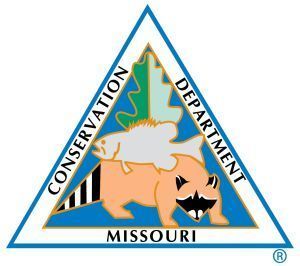 Contact us
For information on area facilities, events, conservation areas and managed hunts, click mdc.mo.gov or contact our regional office.
Kansas City Regional Office:
12405 SE Ranson Rd., Lee's Summit MO 64082
816-622-0900
kcregion@mdc.mo.gov
Track Chair group use:
Nathan Woodland - Parma Woods Range Manager
816-891-9941
Nathan.Woodland@mdc.mo.gov
---
Click the Event Name for a full description