The Whole Person
The Whole Person's (TWP) Adaptive Sports Program is working with adaptive sports programs across the metro in order to provide diverse and inclusive play opportunities at competitive and recreational levels for people with disabilities living in the greater Kansas City area.
By working with participants to overcome physical and cognitive challenges in a supportive environment, TWP's programs show participants their possibilities and assists them to reach their fullest potential, enriching and transforming their lives through sport.
TWP feels that through adaptive sports, participants have the opportunity to meet positive role models, increase socialization skills, improve self-confidence, self-worth, physical fitness, decrease anxiety and depression, have less health risks, develop life-long skills and friendships.
---
The Blindness Low Vision Experience Activities
The Whole Person's Blindness Low Vision Experience program encourages individuals to enjoy opportunities to achieve greater independence and access to the community through physical and outdoor activities, art and cultural events and other experiences.
Examples of activities include Stretching Without Looking (flexibility and strength class), Bowling Blind (accessible bowling), Out and About with Canines and Canes (conquer your fear of buses), downhill skiing and tandem bicycling. Meets on different dates and times depending on activities.
TWP creates accessible documents for all our programs to support participants who are blind or have low vision.
Contact for more information: Sheila Styron; sstyron@thewholeperson.org; 816-627-2217.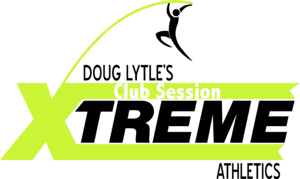 Dr. Melissa Burns, through The Whole Person and Xtreme Athletics, offers adaptive jumps for individuals 12 and up to try Long, Triple, High Jump, and Pole Vault. If you are interested in more information, or to set up a time to come see the gym and discuss how that might look for you or your athlete, contact Coach Burns. (NOTE: A track team including wheelchair athletes is in development, along with throwing field events.)
• Private and semi-private (small group) lessons are available.
• Scheduling for private sessions with Coach Burns is open each day of the week. Times depending on daytime or evening availability.
• Before participating athletes will fill out an Xtreme Athletics wavier and TWP waiver.
FEES: All First sessions are free. Cost after: $10 a session.
Teammates - Jump together!
Teammates is a way for you and someone you know to come to jump together. At a discounted price, bring a para-athlete who would like to try jumps and the first session is free for the both of you. If you would also like to try blind jumping events, (all athletes wear a blindfold) this is also your chance!
Teammates - $5 each
THIS EVENT IS BEST SUITED FOR:
A - Adaptive (the aid of equipment or techniques adapted for disability)
AA - All ages
B - Blind/Low Vision
D - Deaf/Hard of Hearing
Y - Youth 5-17 years
18+ - Adults
Accessible Venue Checklist available for PDF download below.