Special Olympics Kansas Global Day of Inclusion Open House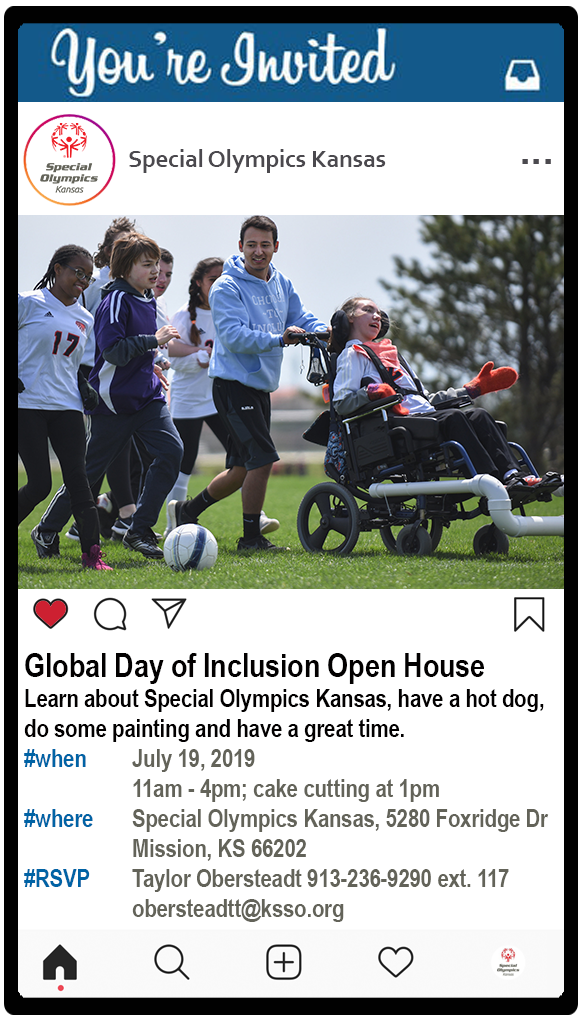 Special Olympics Kansas Global Day of Inclusion Open House
Location: Special Olympics Kansas, 5280 Foxridge Drive, Mission, KS, 66202, USA
Free, RSVP at obersteadtt@ksso.org or via Facebook: https://www.facebook.com/events/454930068405289/
Friday, July 19th we will be celebrating Eunice Kennedy Shriver Global Day of Inclusion by hosting Special Olympics athletes, families and leaders of inclusion in our community by creating art pieces, having a bbq and a cake cutting!
Eunice Kennedy Shriver began her vision in 1962 by inviting young people with intellectual disabilities to a summer day camp she hosted in her backyard. She called it "Camp Shriver." The goal was to explore the children's skills in a variety of sports and physical activities. What began as one woman's vision evolved into Special Olympics International -- a global movement that today serves more than 4.7 million people with intellectual disabilities in 170 countries.
We hope you can join us!